Authentic Thai Recipe for Pork Belly and Egg Stew
✔

You gave this recipe a 2 star rating.
Pork Belly and Egg Stew
หมูพะโล้ ( Moo Palo )
Added on April 14, 2015
Currently rated:


Rated 4.5 Stars from 2633 reader reviews
Yield: 2 - 4 servings
Prep time: 20 Minutes
Cooking time: 45 Minutes
Ready in: About 1 Hour
Moo Palo is a classic Thailand dish of Chinese origin. It's prepared by braising pork belly slices in an herb paste made from coriander root, garlic, and black pepper, then simmering them with hard-boiled eggs in a sweet sauce that includes the flavors of cinnamon, star anise, cumin, coriander seed, and Sichuan pepper. The dish is close in flavor to Kha Moo and Moo Hong, both of which have similar seasonings.
Ingredient List:

What's in our Pork Belly and Egg Stew.
Basic Directions:

How we make our Pork Belly and Egg Stew.
1) Boil and peel 4 large eggs.

2) Cut the pork belly into small pieces.

3) Grind the coriander root, garlic, and black peppercorns into a rough paste.

4) Fry the herb paste in oil for a few seconds, then add the meat. Braise (fry) for about five minutes or until well browned.

5) Add water, seasoning, and eggs. Simmer for 45 minutes.
Jump to the detailed step-by-step method.
Our YouTube Channel features videos produced by Worawut and the team at
Baan Worawut
, our local Chiang Mai fast food restaurant. The recipes include some the most popular dishes we serve, family favorites from home, as well as a few more complicated Thai recipes that require hours to prepare.
Watch the Complete Video Lesson:
Subscribe, Follow, or Share:
Access 100 Free Thai Cooking Lessons:
Like this recipe? Please share it!
Please rate this recipe by giving it from 1 to 5 Stars: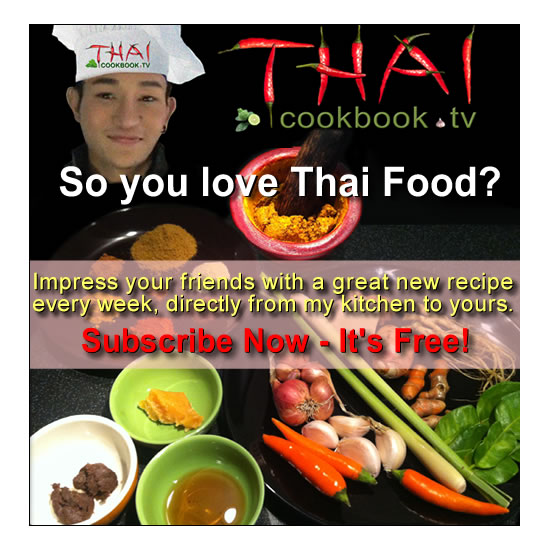 How to Make Moo Palo
Detailed Step-by-step Method:
Print these instructions >
Step 1
In advance, boil 4 large chicken or duck eggs. Let them cool, then peel them. Cut the pork belly into long 1 inch square pieces. Measure the sauces, Chinese 5 spice powder, and sugar.
---
Step 2
Clean the coriander roots and cut them into very small pieces.
---
Step 3
Crush the black pepper using a mortar and pestle. Not too finely, then add the coriander root and garlic. Pound and grind together until you get a rough paste.
---
Step 4
You do not want the paste to be too fine, as some nice chucks will add to the texture of the gravy. The black pepper should be crushed, not ground.
---
Step 5
Heat the oil in a wok or pan over low flame. Fry the herb paste in the oil for about 15 - 20 seconds.
---
Step 6
Stir in the meat and braise it in the herbs and oil until it is lightly browned.
---
Step 7
Add the water and stir it in well, then add the sauces, spices, and sugar. Now add the eggs and bring the mixture to a hard boil. Reduce the heat and simmer slowly for about 45 minutes. Add water only if needed, as you want the sauce to reduce by half, creating a rich and thick gravy for the stew.
---
Step 8
When it's done, the meat will be soft and the eggs will be nice and brown. Turn off the heat and let it sit for a while before serving. This stew can be made in advance and reheated just before serving. Serve with steamed rice.
---