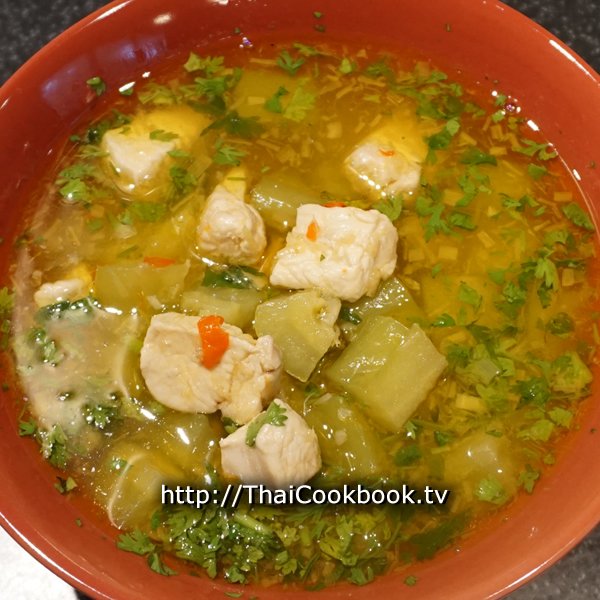 Herbal Chicken Soup with Bitter Melon
(Kaeng Gai sai Ma Ra)
It called Kaeng Gai sai Ma Ra, or Hearty Chicken Soup with Bitter Melon, and it one of our favorite soups. The broth is made with coriander, galangal, garlic, and red chili, but it it not too spicy. It has a rich and warming herbaceous flavor, probably like no other soup that you have ever eaten.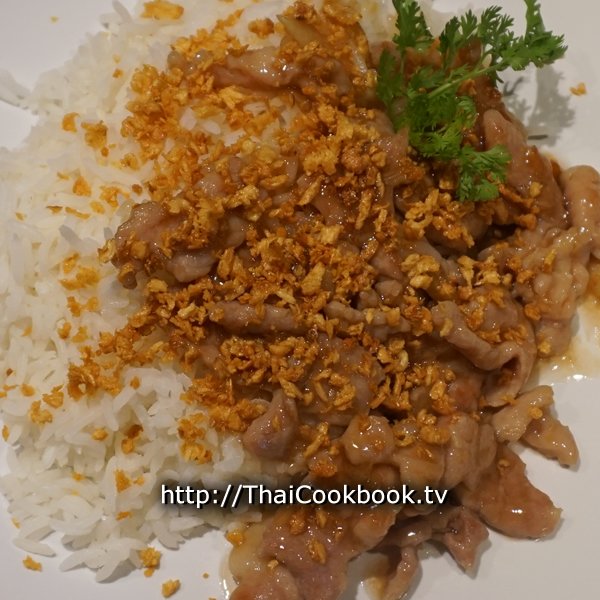 Garlic Pork
(Moo Kratiem)
This Thai-style garlic pork recipe is probably one of the easiest stir-fried one dish meals to make. It's topped it with homemade crispy garlic flakes for an extra garlic punch, and the recipe can also be done using chicken breast for people that don't like to eat pork.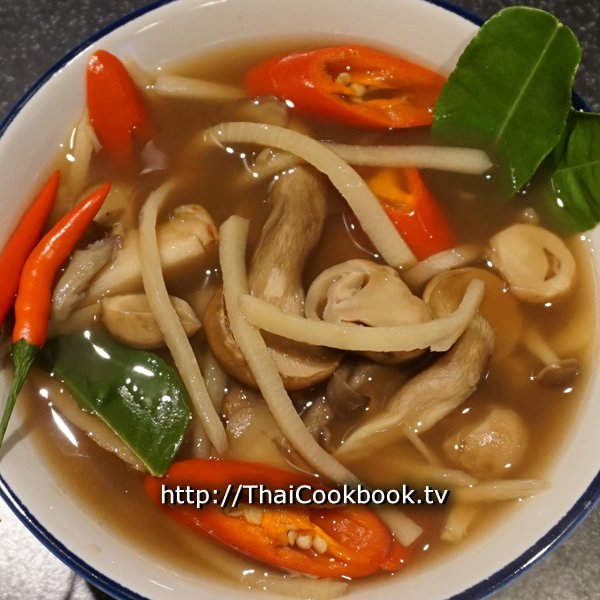 Spicy Vegetarian Mushroom Soup
(Kaeng Hed Jeh)
It's packed with a healthy and flavorful portion of mushrooms. You can use whatever you have locally, such as oyster, shitake, straw, etc. The broth is flavored with lemongrass, kaffir lime, galangal, and tamarind, so it has a very authentically Thai flavor.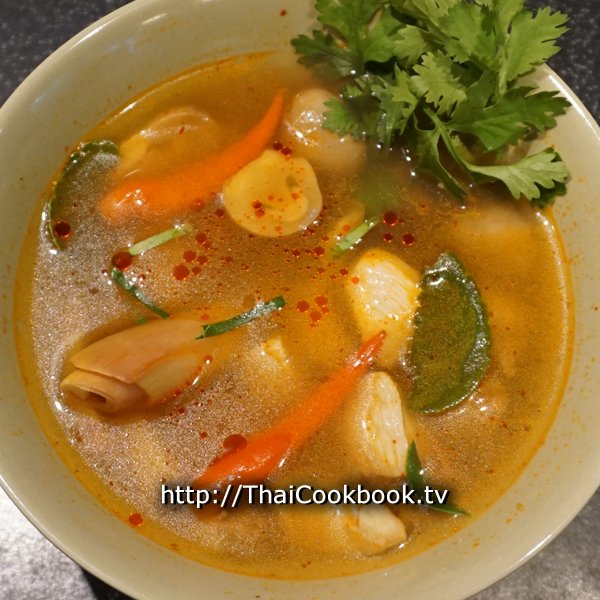 Spicy Chicken Soup
(Tom Yum Gai)
This easy to follow recipe is shows you how to make a delicious and healthy Thai chicken soup for one or two people in just 15 minutes. Now you can enjoy this spicy and sour herbaceous soup made with chunky chicken breast and mushrooms in a rich broth flavored with lemongrass and galangal at anytime.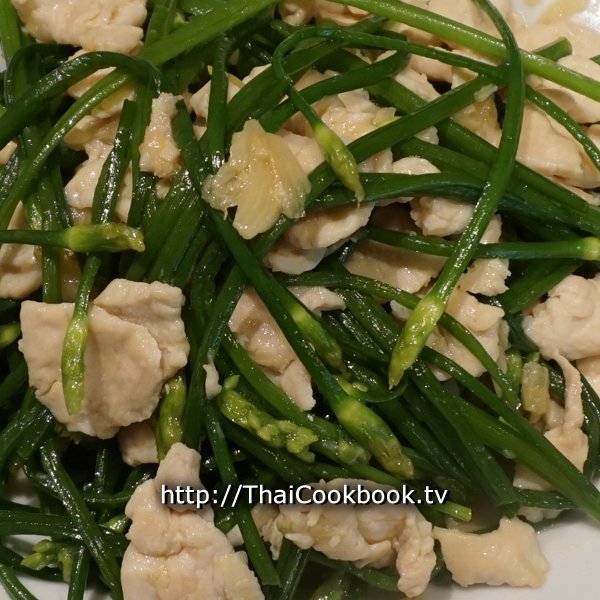 Garlic Chives with Sliced Chicken
(Pad Dok Mai Gui Chai)
It combines wafer thin chicken breast, big pieces of crushed garlic, and crisp fresh flowering chives. The Chinese chives, known in Thailand as Dok Mai Gui Chai, can be combined with chicken, pork, or shrimp using this recipe, but are very flavorful when just cooked alone with garlic, fish sauce, and a little sugar for an authentic Thai taste.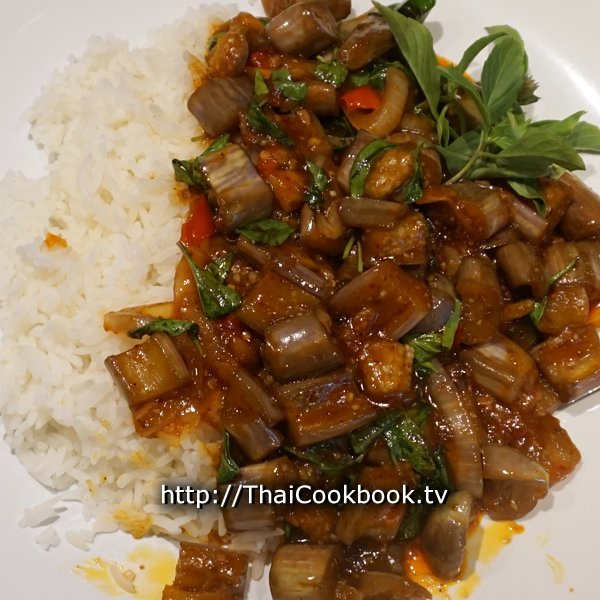 Spicy Stir-fried Eggplant
(Pad Prik Pao Ma Ku)
Stir-fried in our spicy, earthy, and slightly sweet roasted chili sauce, this eggplant dish makes a nice one-dish meal or a great vegetable side dish when served with other foods as part of your authentic Thai dinner.