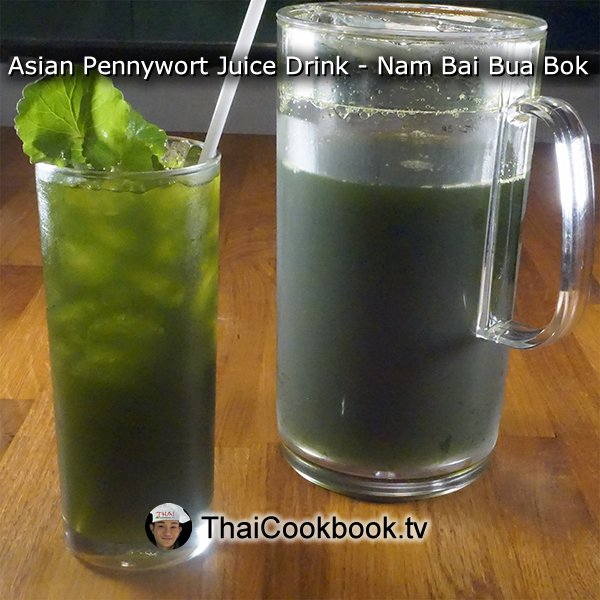 Asian Pennywort Juice Drink
Long before it was discovered by those fancy juice bars in the west, the clover-like herb known as Pennywort has been known by Asian cultures for its health benefits. In Thailand we eat the herb raw as a salad ingredient, in soups and stir-fries, and we make a delicious sweet drink from the juice. The flavor of the plain juice is strong and grassy tasting, so we tone it down with water and sugar to make our drink known as Nam Bai Bua Bok. It's delicious!
Yield: 2 Liters
Prep time: 5 Minutes
Cooking time: 5 Minutes
Ready in: 10 Minutes
---
Basic Directions:

1) Boil 1 liter of water, then dissolve the sugar to make sugar water. Allow it to cool completely.

2) Using a blender, blend the pennywort leaves and stems with 1 liter of water until smooth.

3) Pour the blended herb juice through a strainer to remove any stems and fibers, then mix the juice with the sugar water. Refrigerate until very cold.

4) Serve over crushed ice.
---
For more detailed information and a free video lesson, visit this web page: thaicookbook.tv/?rid=117